Thank you Philip for sharing your experience and for supporting our Australian made products.
The first picture is of a hand draw target where the shots were taken at 100 yards.
The shots in the centre are of Australian Munitions manufactured .223 55gr Blitz Kings with Philip pointing out that these shots "were the 4th, 5th and 6th ever from the rifle. It took only 3 shots to zero. Quite exceptional."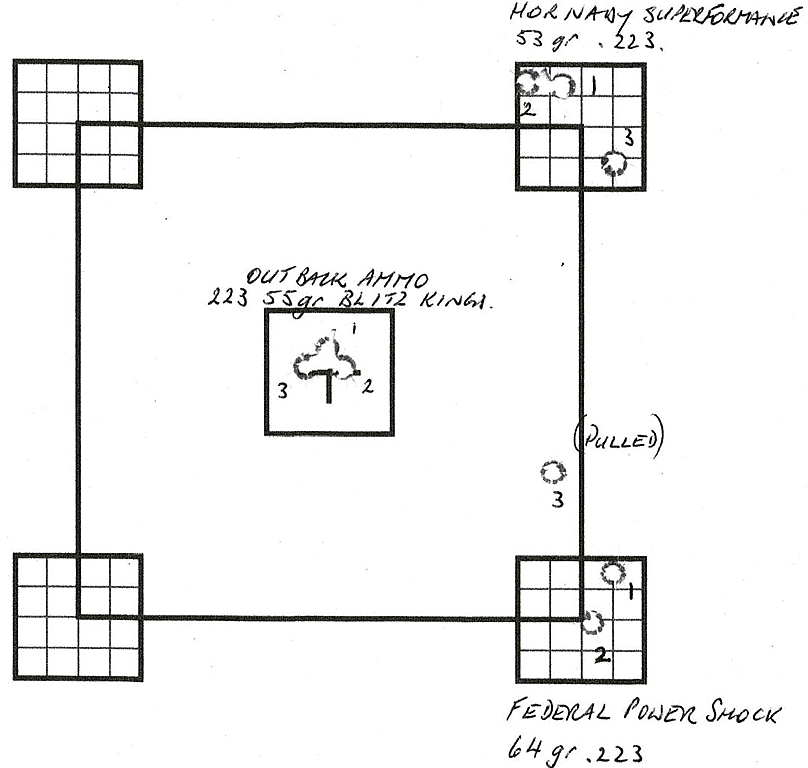 Philip also shared a screen shot from the HEXTA real time shooting website of the results from a recent competition at his clubs range.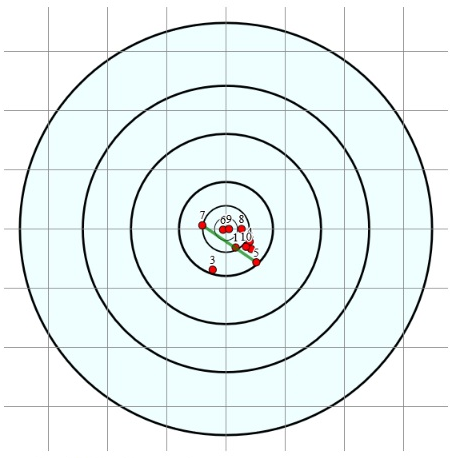 The photo captures a 10 round group using .223 REM 69gr Sierra MatchKing. This ammunition is perfect for competitive shooting.
He was able to achieve a group size of 89.9mm at 300 yards.
"You are all producing a seriously good product. Congratulations."
If you would like to share your experience we would love to hear from you.
Please use the contact form on our Australian Outback website http://www.outbackammo.com.au/contact-us/